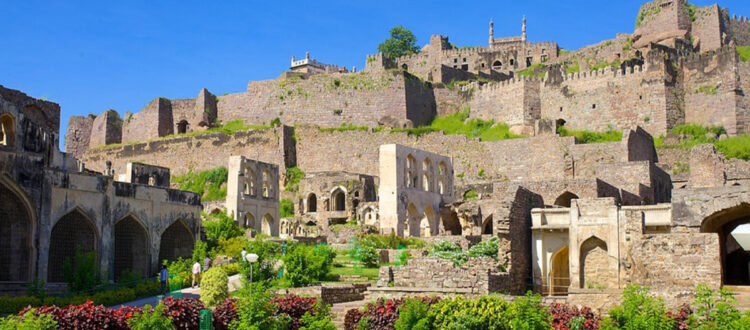 The architectural marvel Golconda
Just 11 km away from the city, the architectural marvel Golconda Fort is well connected to the rest of the city. Built by Qutub Shahi Kings, this fort presents an impressive structure, with eight gates and 87 bastions.
Its impressive structure has majestic walls which are as high as 15 to 18 foot and a parameter of close to 11 km. Along with brilliant architecture, this fort also captivates its visitors with its system of acoustics, its water supply system, 'Rahban' cannon and Ramdas' prison which has carved Hindu deity in it.
The light and the sound show in English, Hindi and Telugu language with the voice over by the Bollywood superstar Amitabh Bachchan is something one must not miss when visiting the Fort. Please note that Camera Tripods are not allowed inside.